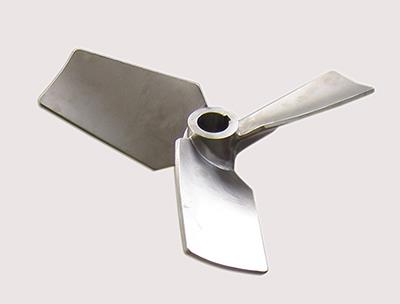 Add to Favorites
Share
Hydrofoil
Payment

Origin

China Mainland

Minimum Order

15

Packing

Pieces
Product Detail
If you are looking for China and Chinese high quality heavy duty stainless steel hydrofoil from professional hydrofoil, hi-flow impeller, high flow impeller, high efficiency impeller, he agitator manufacturer, factory and supplier, please feel free to contact Ruixu Mixing Equipment Co.,Ltd.

HYDROFOIL

INTRODUCTION:

Hydrofoils (or Hi-Flow, High Efficiency impellers) are developed to provide excellent pumping ability with a strong axial flow.

Basically, the Hydrofoils have two, three or four tapering twisted blades, which are cambered and sometimes manufactured with rounded leading edges. They are available as a welded or bolted assembly.

TYPICAL APPLICATIONS:

Hydrofoils are ideal for low shear mixing, solids suspension, heat transfer, dissolution and flocculation in low viscosity fluids.

MORE ABOUT IMPELLER TYPES:

Basically, there are two types of impellers, depending on the flow regime created:

1) Axial flow impeller

Typical types: Marine propeller; Hydrofoil; Pitch blade

Axial flow impellers impose essentially bulk motion, and are used on homogenization processes, in which increased fluid volumetric flow rate is important.

2) Radial flow impeller

Typical types: Anchor & Gate; Dissolver; Rushton turbine; Helical ribbon; Retreat

Radial flow impellers impose essentially shear stress to the fluid, and are used, for example, to mix immiscible liquids or in general when there is a deformable interface to break. Another application of radial flow impellers is the mixing of very viscous fluids.



5
YRS
Jiangsu Ruixu Mixing Equipment Co., Ltd
China
Favorites