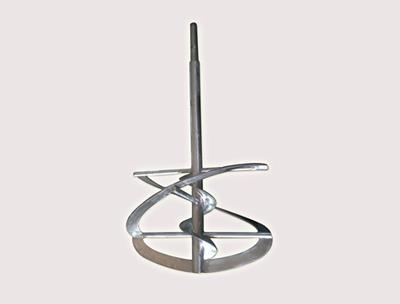 Add to Favorites
Share
Helical Ribbon
Payment

Origin

China Mainland

Minimum Order

15

Packing

Pieces
Product Detail
If you are looking for China and Chinese high quality heavy duty stainless steel helical ribbon from professional helical ribbon manufacturer, factory and supplier, please feel free to contact Ruixu Mixing Equipment Co.,Ltd.

Helical Ribbon

INTRODUCTION:

Helical Ribbon impellers are designed especially for axial movement of the liquid.

While the basic construction is with single helical ribbon, these Helical Ribbon impellers are usually designed with an additional inner helix used to pump in the opposite direction, which is very helpful for the mixing of high viscosity materials. Wall scrapers can be mounted on the impeller blades to improve heat transfer and homogeneity in sticky products.

Helical Ribbon impellers are suitable for very high viscosity up to 25,000,000 cPs.

TYPICAL APPLICATIONS:

For high viscosity mixing applications, Helical Ribbon impellers are commonly applied such as in the production of paints, polymer, creams, lotions, and pastes.



5
YRS
Jiangsu Ruixu Mixing Equipment Co., Ltd
China
Favorites