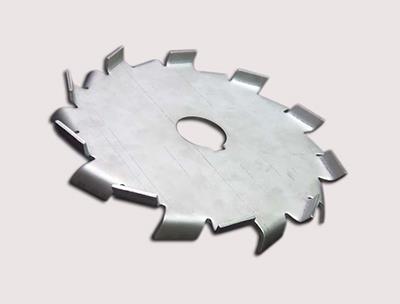 Add to Favorites
Share
Dissolver
Payment

Origin

China Mainland

Minimum Order

15

Packing

Pieces
Product Detail
If you are looking for China and Chinese high quality heavy duty stainless steel dissolver from professional dissolver, disperser disc, sawtooth disc, cowles agitator manufacturer, factory and supplier, please feel free to contact Ruixu Mixing Equipment Co.,Ltd.

DISSOLVER

INTRODUCTION:

Dissolver impellers (or Sawtooth impellers, Cowles impellers) provide a radial flow pattern within a stationary mix vessel, creating a vortex that pulls in the contents of the vessel to the blades sharp edges.

The Dissolver impeller consists of a large number of upward and downward pointing teeth around the periphery.

With the blade rotating at up to 3,000 rpm, Dissolvers are ideal for dispersions that are up to a maximum of approx. 50,000 cPs. When used in conjunction with multi-shaft mixers, they can be useful to several hundred thousand cPs.

TYPICAL APPLICATIONS:

The Dissolver impellers are typically used in dispersion applications in coatings, ink, dye, chemical and adhesives industries.



5
YRS
Jiangsu Ruixu Mixing Equipment Co., Ltd
China
Favorites