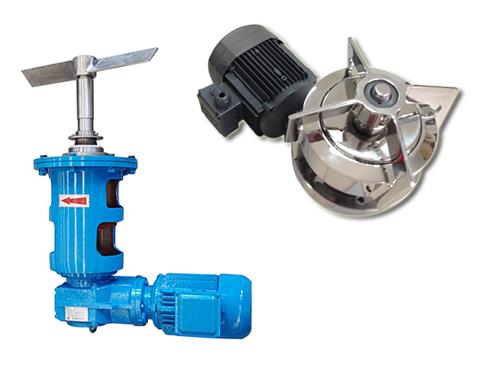 Add to Favorites
Share
Bottom Entry Mixer
Payment

Origin

China Mainland

Minimum Order

15

Packing

Pieces
Product Detail
If you are looking for China and Chinese high quality heavy duty stainless steel bottom entry mixer from professional bottom entry mixer, bottom mounted agitator, bottom entry agitator, bottom mounted mixer manufacturer, factory and supplier, please feel free to contact Ruixu Mixing Equipment Co.,Ltd.

BOTTOM ENTRY MIXER

INTRODUCTION:

Bottom Entry Mixers are outstanding when the liquid level in the tank can be very low during the operation, or there is very limited space above or around the tank for either top or side entry. Another significant advantage for the bottom entry mixer is that, strong vortex as well as aeration is greatly reduced with them.

SHAFT SEALING:

The shaft of the bottom mixer is usually sealed by mechanical seal with options including single, double, and gas/nitrogen purged. RIXU also provides the magnetic mixers free of seal for hygienic applications.

SPECIAL DESIGN:

There are several variants of Bottom Entry Mixers which are quite commonly seen:

1) High Shear Mixer

2) Magnetic Mixer

1) High Shear Mixer:

RIXU provides Bottom Entry Mixers with high shear mixing element. High shear mixer is widely used in emulsifying and particle reduction applications. High shear mixers work with a special designed stator/rotor working head. The speed range is usually from 1,500 up to 3,000rpm with variable speed control.

2) Magnetic Mixer:

For highly hygienic applications such as fermentation, biology and pharmaceuticals, Bottom Entry Magnetic Mixers are playing the dominant position. Magnetic mixers are featured for its free-of-sealing technology thus no risk of leakage and contamination between batches; besides, as the magnetic mixer is driven by magnetic field instead of mechanical mechanism, there is no mechanical wear which leads to long duty life and minimum maintenance.



5
YRS
Jiangsu Ruixu Mixing Equipment Co., Ltd
China
Favorites